Bear of Allan is devoted to implement quality as its first priority. The products provided are conforms to all the international quality standards from different regions of the world like EN-71, ASTM F963-16 & CPSIA 10-314, etc.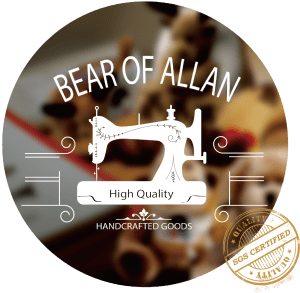 Only the best material from qualified supplier will be chosen by Bear of Allan. All materials will be subject to verification before production which could make sure that any potential harmful risks to people especially children could be prohibited. This is the foundation to make high qualified products.

Quality management monitoring by Bear of Allan has been carried out to prevent mistakes and avoid problems during each key production process. In addition, the finished products will be enforced extra inspection before delivery. This is the important guarantee to ensure low defection rate for all supplied products.