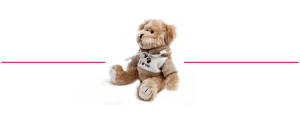 How to wash my plush item?
Please check the product sewn-in label for marks of washing information and they are also available in product description on the site. We recommended that surface washing only by hand with soap and warm water if your item is not dirty enough. However, it could be machine washable as well and please check the follow instructions:

Remove all the accessories including clothing (t-shirt, sweater, pullover and dress) and keychain gently.
 
Place in washing machine on the delicate setting by utilizing neutral detergent only. For extra care, you can put inside a pillowcase or laundry bag and close the opening.
 
Tumble dries without heating and additional cycles may be required.
After cleaning, please place the item in dry and ventilated place which could preserve its original shape to most extent.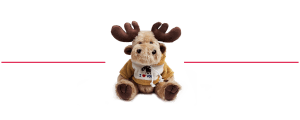 May I return my plush item?
Please do not worry if you have changed your mind. You can return any item you purchased from our store on Amazon within 30 days and we will be pleased to offer your full payment refund.
All the listing of Bear of Allan is eligible for Amazon Prime, it will be subject to the same return policies as items fulfilled by Amazon. Please note the important points below:

All the information demonstrated on our store on Amazon including prices, pictures, and descriptions are subject to change without notice. However, price differences related to the future 30 days after placing your order could be refundable. Please contact us if the promotion makes different prices.

If your return is due to product defect or shipping damage, you will get your full refund unconditionally. Nevertheless, we strongly recommended finishing your return immediately. The other evidences like clear pictures or detailed descriptions maybe needed to submit for our verification after 30days upon delivery.

You can return your new and unopened items within 30 days of delivery for a full refund; however, we are not responsible for any damage or part loss caused during operation or usage.
If you have the other questions not listed above, please click here.